Interested in joining the lab?
Shoot Prof. Wheatley an email with a brief statement of why you want to do research in the MMOT lab – b.wheatley@bucknell.edu
---
Principal Investigator – Ben Wheatley
education – BS, Trinity College (Hartford, CT) 2011, & PhD, Colorado State University 2017
employment – Assistant Professor of Mechanical Engineering
expertise – Orthopaedic and Computational Biomechanics
---
Current Undergraduate Students
Jake Schaefer (MECH '24) – bighorn sheep biomechanics
Minhaj Bhuiyan (BME '23) – skeletal muscle mechanics
Sabrina Lorza (MECH '23) – skeletal muscle mechanics
Kyle Young (MECH '24) – knee biomechanics
Ally Clarke (BME '24) – neuromuscular biomechanics and machine learning
Marianne Voigt (BME '24) – motion analysis lower extremity joint mechanics
Jack Calisi (Psych'23) – upper extremity neuromuscular biomechanics
Hunter Vestal (MECH '24) – upper extremity musculoskeletal biomechanics
Anthony Zamarra (BME '23) – upper extremity neuromuscular biomechanics
José Juarez (MECH '24) – aponeurosis failure mechanics
Bryce Reimer (MECH '24) – bighorn sheep biomechanics
Current Staff
Olivia Dyer (Biochem '22, Bucknell) – Pediatric Orthopaedics Research Assistant, Geisinger
Olivia is our utility all-star with research experiences ranging from tissue microstructure to gait analysis.
---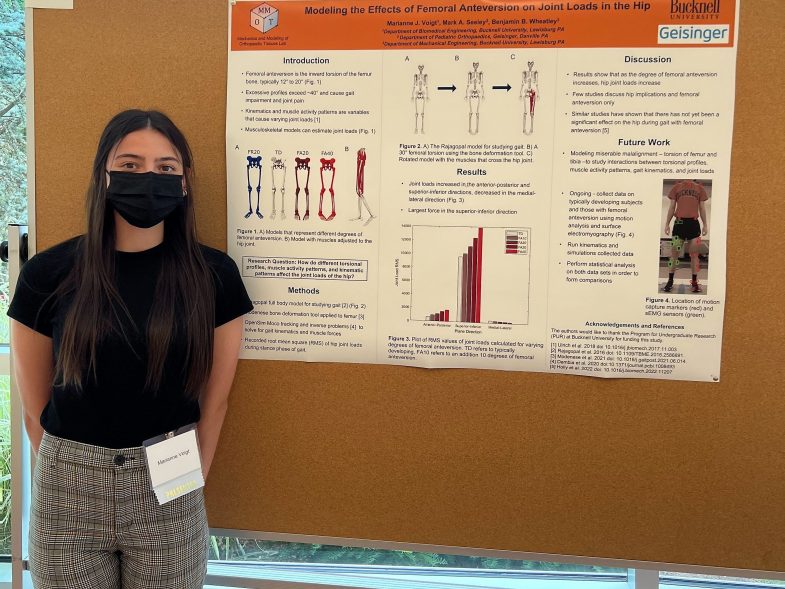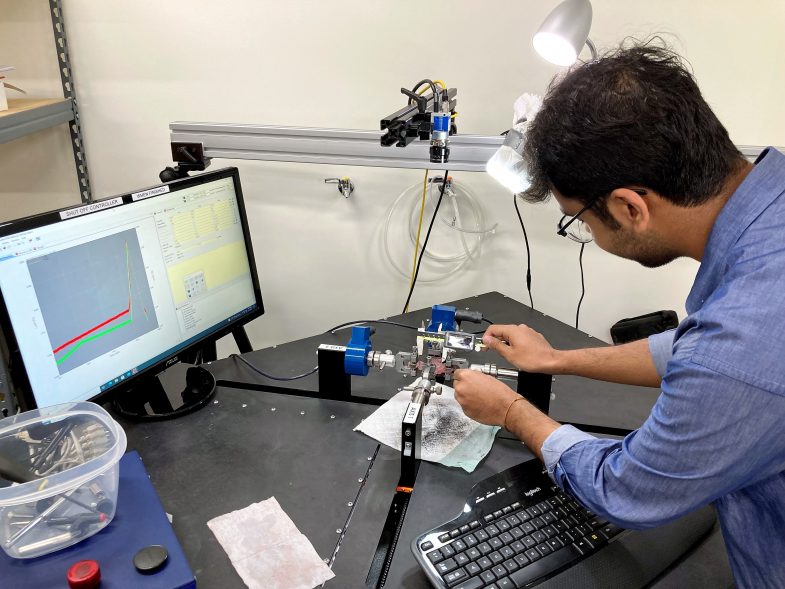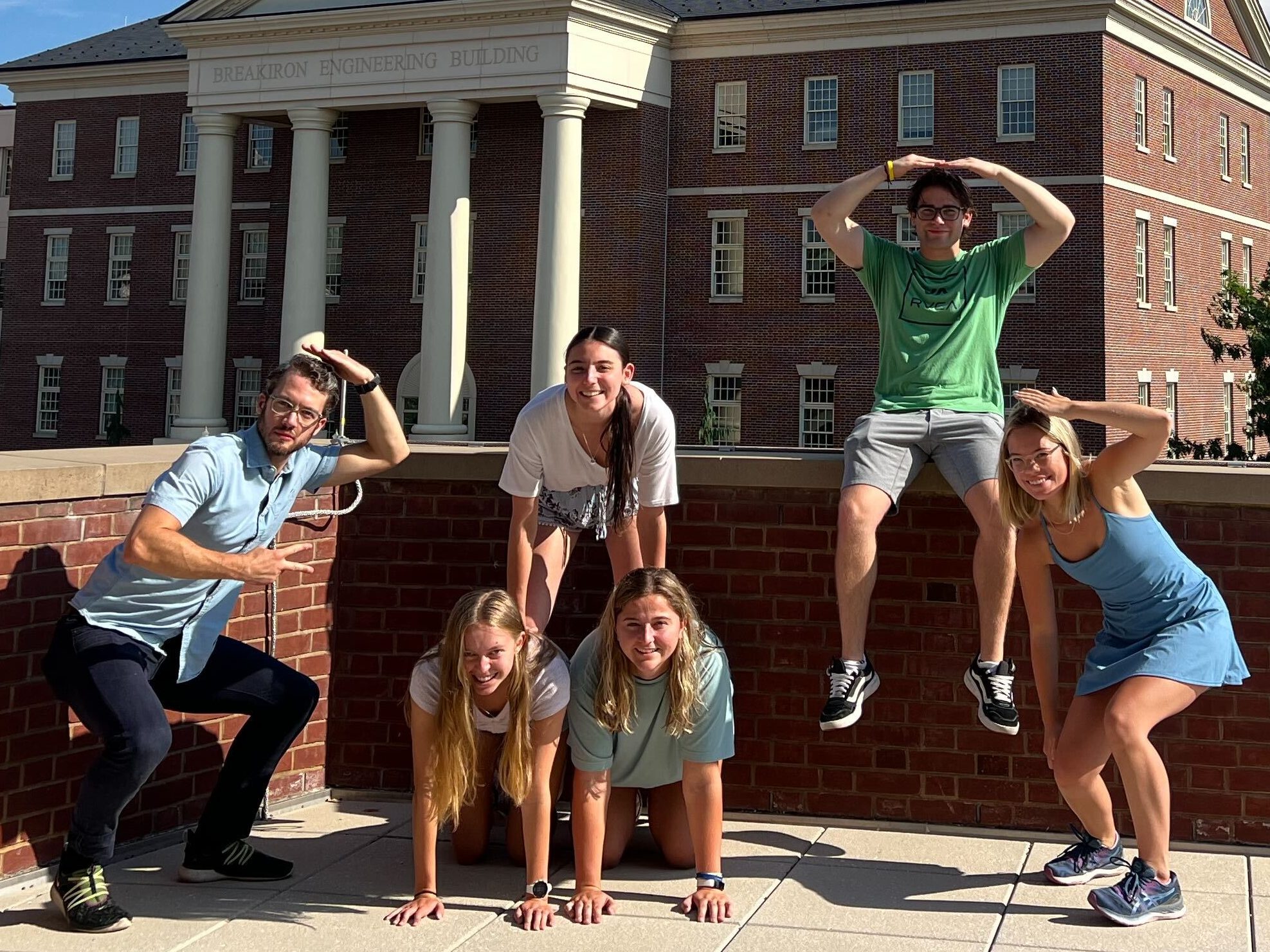 ---
Previous Students
Thomas Matsumura, Neurosci '22
Keith Grega, BME '21
Anurag Vaidya, BME '21
Ruth Segall, Biochem '21
Emily Tully, MECH '21
Kristen Fu, MECH '20
Elyssa Penson, MECH '21
Margo Yancey, MECH '19
Joelle Andres-Beck, MECH and Comparative & Digital Hum '20
Sai Pranav Rallabhandi, MECH '21
Christine Bendzinski, Biochem '18
---
Collaborators
Orthopaedic and Musculoskeletal Biomechanics:
Dr. Mark Seeley, Associate Program Director for Orthopaedic Surgery, Geisinger Medical Center
Neuromuscular and Rehabilitation Biomechanics:
Dr. Chulhyun Ahn, Staff physician, Dept. of Physical Medicine and Rehabilitation, Geisinger Health System
Soft Tissue Biomechanics:
Dr. Pierre-Yves Rohan, Assistant Professor, Arts et Metiers ParisTech, France
Bighorn Sheep Biomechanics:
Dr. Seth Donahue, Professor of Mechanical Engineering, University of Massachusetts Amherst
Aaron Drake, Gait Lab Engineer, Children's Hospital Colorado & Founder, Function First Innovative Design, LLC.